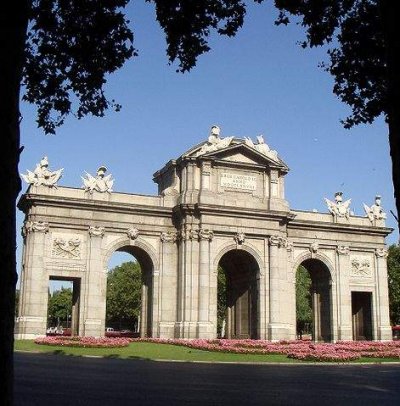 Powierzchnia: 607 km²
Ludność: 3 573 729
Gęstość zaludnienia: 5 325 os./km²
Madryt
jest stolicą
Hiszpanii
oraz największym miastem kraju. Leży w centralnej części kraju u podnóża Sierra de Guadarrama (Wyżyny Kastylijskiej) nad rzeką Manzanares. Średnia wysokość nad poziomem morza wynosi 667 m.
okolice
Madrytu
znajdują się pod wpływem klimatu umiarkowanego kontynentalnego, przejściowego śródziemnomorskiego. Charakteryzuje się to chłodna, niekiedy mroźną zimą i opadami śniegu oraz gorącym latem. Najzimniejszym miesiącem jest styczeń, temperatura oscyluje w graniach 2-10°C. Latem natomiast tremometry wskazują powyżej 30°C, najcieplejszy miesiąc to lipiec, występują wtedy upały nawet do 40°C. W
Madrycie
opady są rzadkie, większość opadów występuje jesienią i wiosną, roczna suma to około 435 mm.
powiększ


Dodaj komentarz